Ireland offers some cracking clay shooting ranges set in stunning countryside, so you get a two-in-one experience. Clay pigeon shooting experiences to suit everyone from the age of 12years.
1. Craigavon, Co. Armagh can offer clay pigeon shooting a variety of clay shooting layouts to satisfy everyone from the most discerning clay pigeon shooter to the absolute beginner. Located in over fifty acres of mature land, in beautiful Welsh countryside.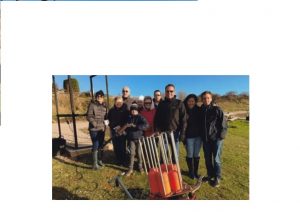 2. Ballygawley clay pigeon shooting offers a setting in beautiful forest & countryside for your clay shooting experience. Latest shotguns, expert guidance, and a range of targets that are designed to test even the most experienced shooters, will make this a memorable experience.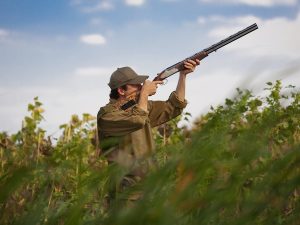 3. At Balbriggan shooting grounds, we offer a wide range of lessons for all levels of skill. Whether you have never held a gun before or want to develop your skills further, we have the knowledge and experience to help you. All staff members hold professional qualifications awarded by the Clay Pigeon Shooting Association (CPSA).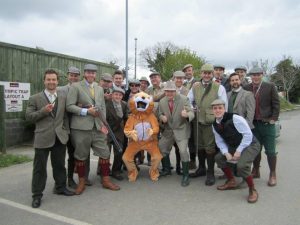 4. The Inniskeen clay shooting range is located between counties Monaghan, Louth & Armagh in beautiful countryside. Catering for beginners and experienced shooters alike with experienced guidance, you will leave having felt the immense satisfaction of smashing a flying clay right out of the air.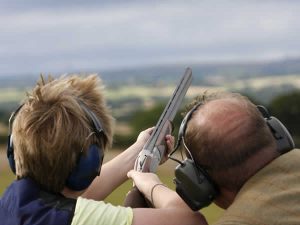 5. With over 20 years' experience, our Clane clay shooting venue provides top-quality clay pigeon shooting on a state-of-the-art shooting range. Laid out over five different traps and with expert tuition, the Clane shooting range is ideally suited for first-time and experienced shooters alike.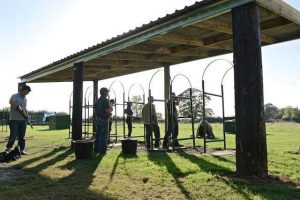 6. The Mullingar shooting centre was established in 1975 and is now one of the leading facilities in the country. Offering professional and individual guidance to both individuals and groups who can try their hand at a wide variety of targets. Both novices and experienced shooters are welcome at a shooting range that can boast that they are the training ground for the Irish High Performance Olympic Shooting Squad.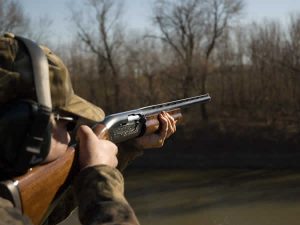 7. Bonnettsrath clay pigeon shooting was established since 1992. We offer one of Ireland's finest shooting ranges with our purposely built shooting facilities to our automated equipment. We are ideally suited for first timers and the more eagle eye shooters. Our experienced instructors who always have your safety first as their priority as well as making sure you have a day to remember. All equipment is provided which includes shotguns, ammunition, clays, eyes and ear protection. We cater for all types of groups and sizes.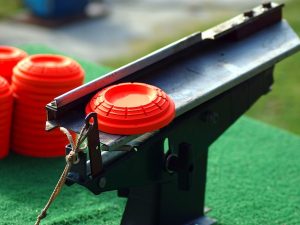 8. Co.Meath clay pigeon shooting is a clay pigeon shooting ground just outside the town of Ballivor in Leinster. A range of shotguns are available to suit any size, strength and ability of the shooter, including a selection for children to use. Established in 2011, the family-run clay shooting ground draws on the previous competition shooting experience of both Pat Kelly and his nephew Paul. The venue provides different targets to suit everyone from novice to international level. Sporting and down the line layouts are available, with plans to add two automatic ball trap layouts.
By CJ